Nowadays companies/business owners are conscious about how they are being portrayed in the online world. The basic meaning of ORM services in Gurgaon is to create, manage and maintain your(company's) image in a positive way. Most business owners are unaware about the importance of good online reputation as they are engulfed in their own orthodox kind of belief where O.R.M is either a hidden thing or it is less significant.
Business will always need somebody to manage their online reputation in a monthly period of time. Because of the high market demand and an intense rivalry in online stratosphere businesses need somebody like "Current Repairs" to make sure that their Online Reputation is handled correctly and results are more or less increased significantly of positive image in the eyes of potential customers.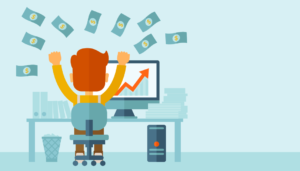 There are so many benefits of having an good O.R.M:
Firstly more and more optimistic scenario of your's will prevail in Internet.
You will get an stealth that will deal with any negative comment or trolls which are very common on social media channels.
Last but not the least, it will help you more to engage with the customers and let you know about their doubts, queries and a large perception about your company.
Now the most important part in what parameters you should judge an agency and hire them for managing your reputation online:
You should look at their past work done in terms of suppression(burial) or permanent solution provider.
Ask for the deadline, there should be a pre-conditioned time period in which your things will sorted or done.
As you know there are many companies in the market which provides O.R.M services, never make a deal for lets say 3 months, 6 months or one year always judge their working based upon their first two months.
Moreover, check for the monthly report of the agency as they have provided ORM services in Gurgaon with pre and post snapshots. Pre, defines the condition of the company business on google with mentioned position number and post defines result after starting the work like negative links are suppressing downwards and positive ones are coming upward.
Initial two months are critical to know whether the company is at par with your expectations or not. If you are impressed with their performance then you can surely hire them for maintaining your good image in the eyes of your potential customers.
The end results should be positive so that it can really upholds your positive image in online market. In case you felt that the results are not as expected, or there is a very slow progress in results then we are always here to provide you an auxiliary support.
You can hire us.