Top SEO agency in Gurgaon follows the process that will help you position your website to be found at when people need your services or product. Firstly what are search engines consider for? How can you frame your website in a way that will wow both your visitors/customers, as well as search engines?
The goal of SEO isn't to cheat or "game" the search engines rather it is to create a great, seamless user experience and communicate to the search engines your intentions so they can recommend your website for relevant searches. Most importantly keywords are the indicators of your S.E.O results. If there is some sort of fluctuations in search engine rankings then it means that SEO efforts are starting to take effects.
Now how will you be able to judge whether your SEO is going in right direction or not? Well, the answer usually depends upon the pre defined parameters which "Current Repairs" will let you know if your SEO is yielding results or not:
Mainly, the keyword is the most important option if you really want to rank your website in search engine. Your SEO handling agency should suggest/provide you with the best keyword related to your industry/business to work upon.
Secondly, agency should provide the SEO audit of the main website, what else can we do to related to ON-page SEO suggestion to get the quicker results.
Thirdly the SEO agency should be using social media channels to promote the links/content agency made per month.
They should provide monthly website traffic report from google analytics. Also it's always recommended to share about the deliverables, monthly report and what improvement is needed to be done in different aspects. Make sure that the contents to be posted regularly for backlinks, social bookmarking etc.
All above never ever carry a mistake of ignoring the importance of SEO it can make your website in good books of search engine and similarly, if wrong SEO is done by an agency then it  can ruin the website in terms of ranking, position, traffic leads and ultimately revenue that will carry the effect up to years.
Introspect and then arise in a conclusion whether your SEO is heading in a right direction or not. Analyse this question in depth "have you been helped or hurt by an top SEO agency in Gurgaon"?
At last, how can SEO help your web presence become more profitable?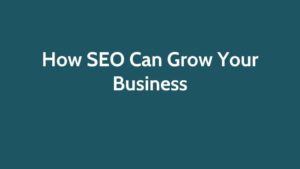 For instance, your business is you are running an institute in Delhi (let say your website- www.abcinstitute.com) providing training courses like cloud computing and java etc.
When your potential customers know about your institute being a renowned one can search directly for the upcoming courses by directly visiting the website.
But that counts to only 10% of the potential customers, 20% visits through social media marketing and references through past customers, rest 70% i.e very huge in numbers comes after searching through SEO keywords on Google like: Cloud Computing training in delhi or Best Cloud computing training institute in delhi etc and similarly Java training in delhi or Best java training institute in delhi etc.
If your website (www.abcinstitute.com) is ranking on the first page with these type of keywords, you are eligible for the 70% potential customers searching for your service and can turn them into your customers.
Thanks for reading.