SEO tools are required whenever we want to optimize the website and also want to improve on the search engine ranking for a particular website. There are many tools available which can help SEO experts and digital marketers make the site more popular and the SEO more effective.
Some recommended SEO tools for digital marketers are:
WooRank is a fantastic tool for SEO experts which gives a brief overview of the key components of the website.
The success of the website depends on:
Website Review
Dashboard 
Marketing Plan
And this is exactly where WooRank excels. It provides you with a complete on page analysis. You get brief reports on usability, SEO, Mobile mode, crawl errors and more in pdf format.
Woorank: Offers a free trial for 14 days. Pricing Pro – $49/month. Premium – $149/month. Enterprise – $249/month.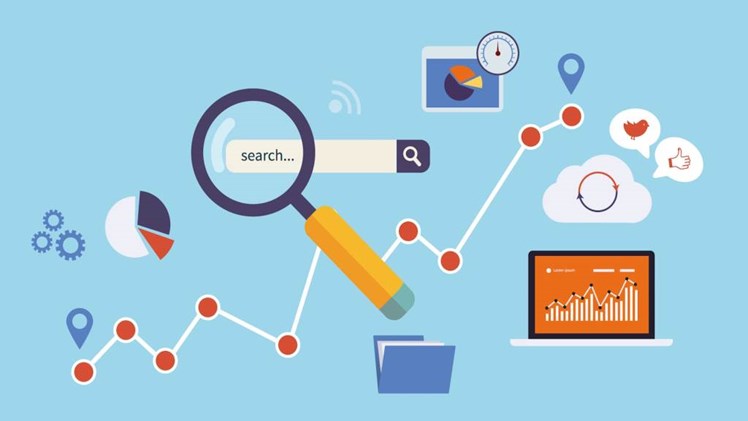 Screaming Frog is an excellent SEO tool which allows the user to crawl websites URL's to find broken links 404 and server errors.
It has the ability to identify redirect chains and loops and updating a set of URLs to audit a site and can also effectively discover duplicate URLs. It can also view URLs which are blocked by robots.txt, meta robots and can identify noindex and nofollow and also canonicals.
Screaming Frog : Free up to 500 URLs. Pricing Costs $186/year for unlimited version.
Siteliner checks all the content and helps in finding out all the duplicate content. A complete and comprehensive report is produced about common content, unique content and duplicate content.
Also this tool compares ones website with the competitor's websites and produces reports on average page load time, number of words per page, average page size, text to HTML ration and internal and external links per page. It also checks out total links per page and inbound links per page. All these reports come in handy in optimizing the site.
Siteliner: Offers a free analysis up to 250 pages per month. Pricing Siteliner Premium cost $250 per year and can analyze 25,000 pages.
MOZ helps improving web ranking step by step one step at one time. This tool is excellent for research and tracking SEO. This tool also offers innovative data types and metrics once applied.
This tool is a great help in understanding how search engines view your site and how you can improve the ranking. It also gives keyword suggestions and best link data suggestions. MOZ also has a tool which researches popular search trends and also provides you with an SEO audit tool called SEO toolbar.
MOZ Pro: Offers 30-day free trial. Pricing Standard – $99/month. Medium – $149/month. Large – $249/month. Premium – $599/month.
It is a well-known fact that keywords play a critical and a key role in SEO. Now WordStream is a keyword tool which functions even better than Google's tool.
With this tool you can get accurate keyword suggestions and estimate volumes. WordStream also helps in finding low competition and high volume keywords, negative keywords, keyword phrases, PPC keywords, Meta keywords and more.
It has over a trillion search queries which gives the best possible keyword opportunities.
Wordstream: Free trial for 7 days. Pricing Premium costs $249/month.