Social media platforms have become the breeding ground for thriving businesses, and out of all the options available, two platforms which outshine all others are Facebook and Instagram. With the highest number of visitors and users, Facebook and Instagram are platforms which could have a massive impact on your business, by connecting you with the target audience. While these two seem to be quite similar, yet, there are few major differences which set them apart.
What are those differences? Read on to find out.
1. ENGAGEMENT
While Facebook seems to be winning in this area because of having a larger audience pool, as well as several options within the advertisement feature, yet, Instagram seems to be performing better when it comes to engaging the audience. It is because the audience on Instagram spent more time on the posts. However, Facebook has an upper hand when it comes to conveying more information to the audience, as Instagram still have few limitations in this area.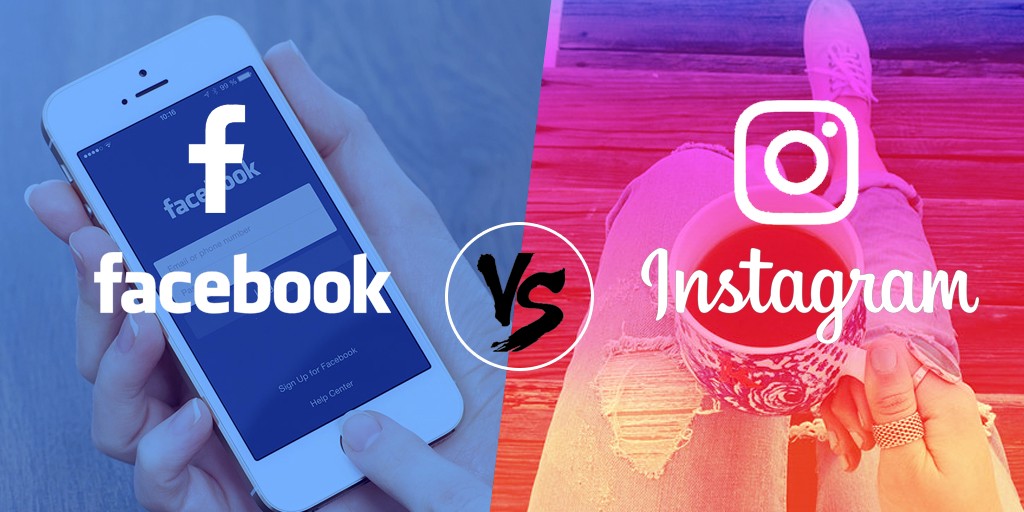 2. CONTENT
There are evident differences between the content posted on both the platforms, respectively, and while Facebook features entertaining content which can be shared easily and in large numbers, Instagram has more positive and substantial content, hence the inclination towards Instagram.
However, Facebook would be able to accommodate more detailed content, while Instagram can serve concise content best. To put that into perspective, if you offer marketing services, Facebook would yield you better returns, but if you market beauty or fashion products, Instagram is apt for you.
3. PRESENCE
Facebook wins when it comes to presence and global penetration, as it has a larger number of users, especially in the developing world, and people are yet to catch up with Instagram. However, the presence cannot be judged this broadly, and there are several factors at play which for some, make Instagram preferable, and Facebook for others.
4. AGE
Age is a significant demographic when it comes to such social media platforms. As per the data, Facebook appears to have users on the older side, whereas Instagram is filled with Millenials and Gen Z. Moreover, if your target audience is under 18, Instagram is definitely the way to go.
The above-mentioned aspects clearly point at the major differences between Facebook and Instagram, and how it would impact your business. However, it is not as simple as that, and in order to make the right choice, you must dig deeper and strike the perfect balance between the two platforms.