One of the most underrated part of digital marketing services is, email marketing. With the constant change in market man-oeuvres, email marketing was one of the basic, vintage yet effective way of promoting a brand have been fallen with the time. However, no matter what skeptics says  email marketing is still by and large efficient, it is still a highly capable way of promoting a product or services. 
Matter of fact is email marketing can really transform your business into a very strong and credible brand. It is an unconventional yet effective tool which is used for promotion and customer retention. In the buyers journey process, email marketing helps in keeping touch with the customers by letting them know about the pristine features of a brand. Most importantly email marketing is very much cost effective.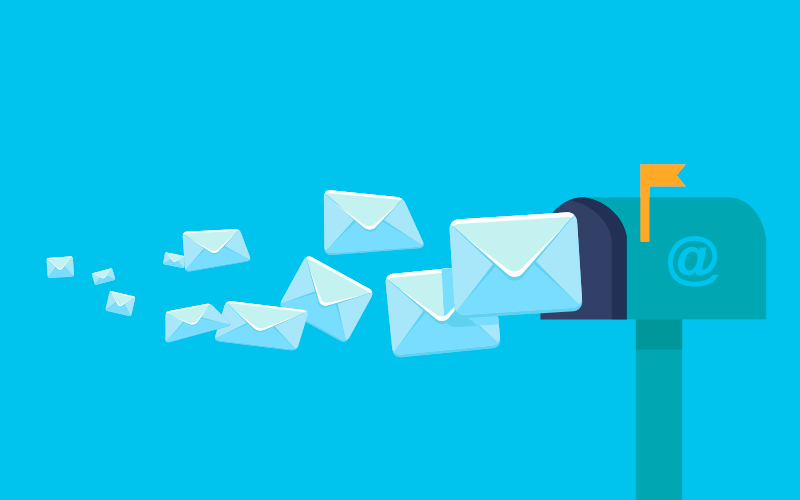 Some more benefits of email marketing are listed below:-
Because of the previous overlooking of email marketing feature in the industry. There lies tonnes of enough potential for companies to tap into and use the most of it. Ninety percent of the customers in buying journey process tend to made up their mind about that particular product or services. That is the time where you have to solidify your customer buying decision through promotional emails and follow up mails.
It's an opt in strategy which includes brand awareness and making your customer feel important by designing special email templates so that they can feel valued. 
Each and every email which you send to the customer is subtly communicating about your business philosophy. Ordinary business becomes a brand through its company's constitution principles. Email marketing one such effective way of promoting not only your product and services, but also  signify your brand adhering philosophy to your audience. It will help your business in a long term.
You want your customers to shop again and again from you. You want loyal customers who can  proudly state that they procure from you. Email marketing is one such way by which you can reach out to the customers and encourage them to make a purchase. 
Email is as such a, spontaneous message which let your audience know about the new offers, product's feature and results in customer making a purchase decision. Just you have take care of the variety of email templates that you are sending to the customers as uniformity in emails is kind of boring so just tweak it little bit and see the results.
I hope the above given information is insightful to you.