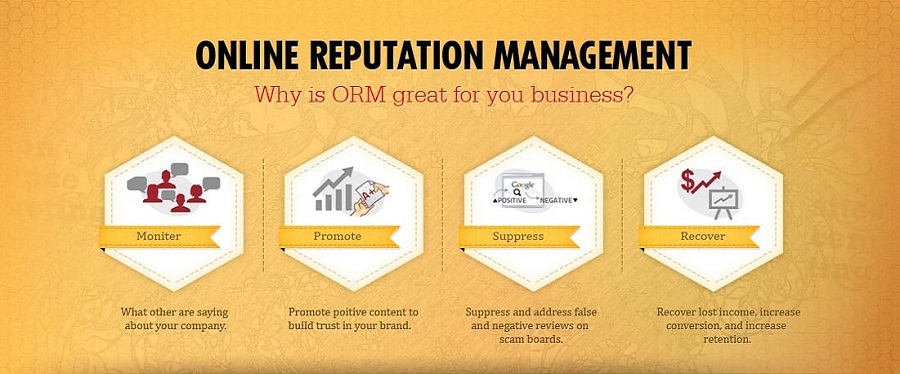 Best and Top ORM Company Agency in Delhi, Gurgaon and India | Online Reputation Management Companies

Online Reputation Management is one of our USP offering, here we not only augments the reputation of the companies but also repairs the past harmed brand reputation. After cleansing all the negatives, using strong pro-active approaches come companies name us as best ORM company in Gurgaon, Delhi and India. We create a barrier so that in future none of our client who has taken services from us have to suffer personally or on their business.
Online negativity are like termites for businesses, they will eat the company's persona and make it hollow from inside. The negativity is so intense that it can make a company 'Super Villain' in the eyes of netizens. It's a nightmare for companies.
Here in Current Repairs, we strongly believe that your character and business can only be judge by your reputation. Damaged online reputation is costly and can even result in shutting down of the company operations. We believe in regular maintenance and constant monitoring of our client's reputation in online business world. It doesn't matter if you are a big size, multi nation firm or a small/medium size business. We want to ease your burden, so that you can focus on your company core operations and leave the reputation front on our shoulder's as we are one of the best online reputation management companies. To, see some dramatic changes.
Our only objective and commitment to the clients is, that we will make you a BRAND no matter how pessimistic online environment is about you and your business. No matter, what kind of approach we take either permanent solution, suppression or de-indexing. However, at the end of the day we promise our clients will do it by hook or by crook i.e. branding by tracking down and eradicating the negatives. Our services are not only confined to the first page of SERP(Search Engine Result Page), we are apprehensive about future too, therefore we target top/first 3 pages of Google's with the given/provided keywords.
Because it only take only one negative from a past employee, competitor or a customer to effect strongly on long standing positive image of the brand/ business and we at Current Repairs as best ORM agency in Delhi, Gurgaon and India work for the same in gaining back the lost reputation.